Guys! It's here.
I want to shout it on the roof tops, even though I know nothing has happened yet. There are just so much emotions that are in me right now. I know that today's interview will be a little difficult. But, I also know it is one step closer to holding my little one in my arms.
It's been a rough week and I hope Licensor J has a kind heart.
I can't believe it's happening guys. God promised me a family. And we are one step closer to that blessing.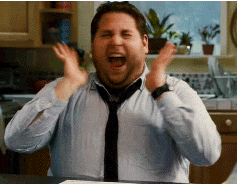 Please pray for favor for us!!! xoxo